Welcome to Sport Yorkies
Yorkshire Terriers, often referred to as Yorkies are some the most exuberant fun loving dogs in the world. We have devoted the past 10 years training and breeding Yorkie for agility, companionship and cuteness. We start training Yorkies when they are puppies and teach them to be fearless and confident little Yorkies. We are located in Washington State. Providing breeding and training for Washington and Oregon state in the beautiful Columbia Gorge. We breed for intelligence, Health and Beauty. We love the beautiful Chocolate Yorkies, breeding for deep rich Chocolate color, as well as the beautiful Parti Color Yorkshire terrier, we are striving for the most beautiful Yorkie colors we can get. We DNA all our breeding yorkies with AKC and also get Color DNA done on them to provide us with with information to breed beautiful Chocolate Yorkies and Parti Yorkies. We have Yorkie puppies available several times a years. Our years of experience have brought many of these lovable little high-energy bundles of fur to a fun level of working agility, which also makes a beautiful, happy, confident Yorkie in the conformation ring.

Spud was one of our Super Yorkies, and stud dog. He was a conformation Champion and also has an Agility Career. Spud is very fast, and he love agility. He is 7 1/2 inched tall and weights 4 1/2 pounds. He has many Agility titles; Novice Agility, Novice Agility Jumpers, Open Agility, open Jumpers with weaves, Excellent Agility and Excellent Jumpers with weaves titles.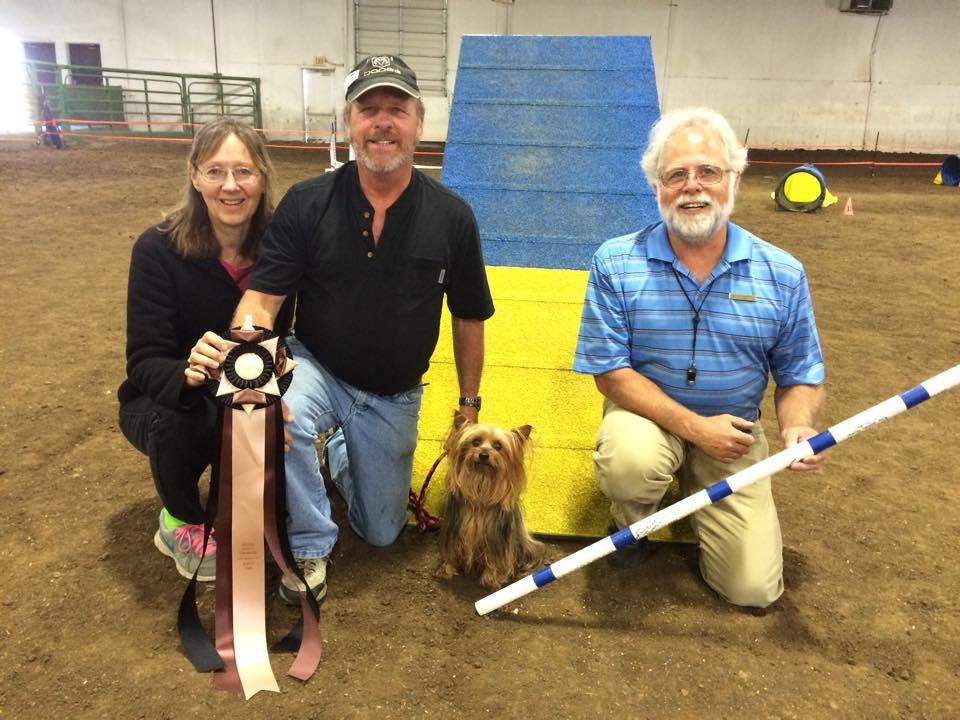 Gizzy is a Master Agility Champion, he is the best little Yorkie athlete in Washington and Oregon States . He started competing when he was three years old, he is 9 1/2 and still awesome fast the Agility Courses. His other AKC titles are Novice Agility Fast, Novice Agility,Novice Agility Jumpers, Open Agility Fast, Open Agility, Open Agility Jumpers, Agility Excellent, Excellent Agility Jumpers, Master Agility Excellent, Masters Excellent Jumpers, and Canine Good Citizens. He is also in my husbands bird hunting dog.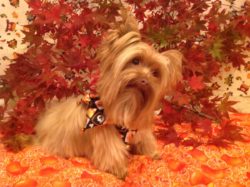 Gazoo our most beautiful Blonde Chocolate male, He is fun wonderful to work with, very smart and lovable. Gazoo is the perfect dog! He has produced Parti, Chocolate Parti, Dark Chocolate, and Blond Chocolate. He has perfect conformation, and gorgeous hair. Weight 3 1/2 lbs
Gigit is one of our sweetest Yorkies. She was born November 2, 2012. She is a beautiful little girl. Gigit is a wonderful mamma dog and has gorgeous parti, chocolate and traditional color Yorkie puppies. She loves agility and loves to work.
Scarlet Red, Is our beautiful little Red Yorkie. Her beautiful color is Blonde Chocolate, she produces Parti, Chocolate parti, and all shades of chocolate. She is so sweet and cuddly. She is very quite and wonderfully friendly.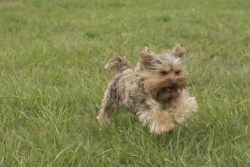 Pine, is a Chocolate Yorkie, often know as a "little Yetti", Her favorite past time is to run with German Shepherd dogs and boss then around, she has know idea that she is a little Yorkie. She is happy go lucky. She is very cuddly and and lovable. She is a beautiful mamma dog and produces beautiful color.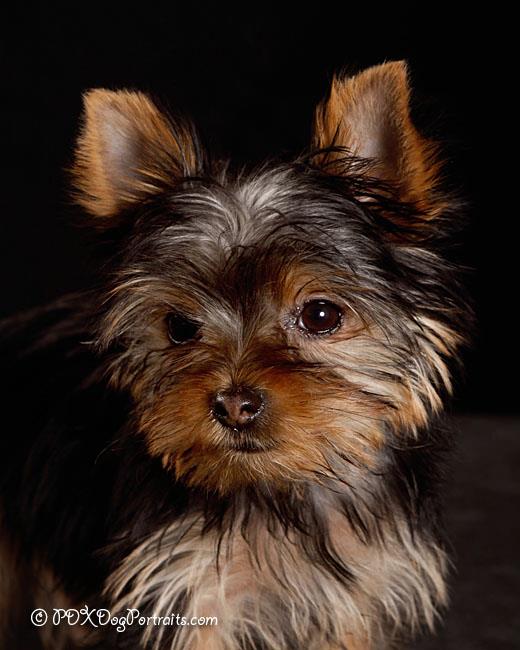 Tia is the most wonderful Yorkie I've ever trained. She loves Agility competition, doing tricks, loves people and dogs. She is every ones best friend. She loves to work and is faster that lightening. She is a very elegant and refined Traditional Yorkshire Terrier. Barbara is Tia's agility handler, her and Tia are on there way to a MACH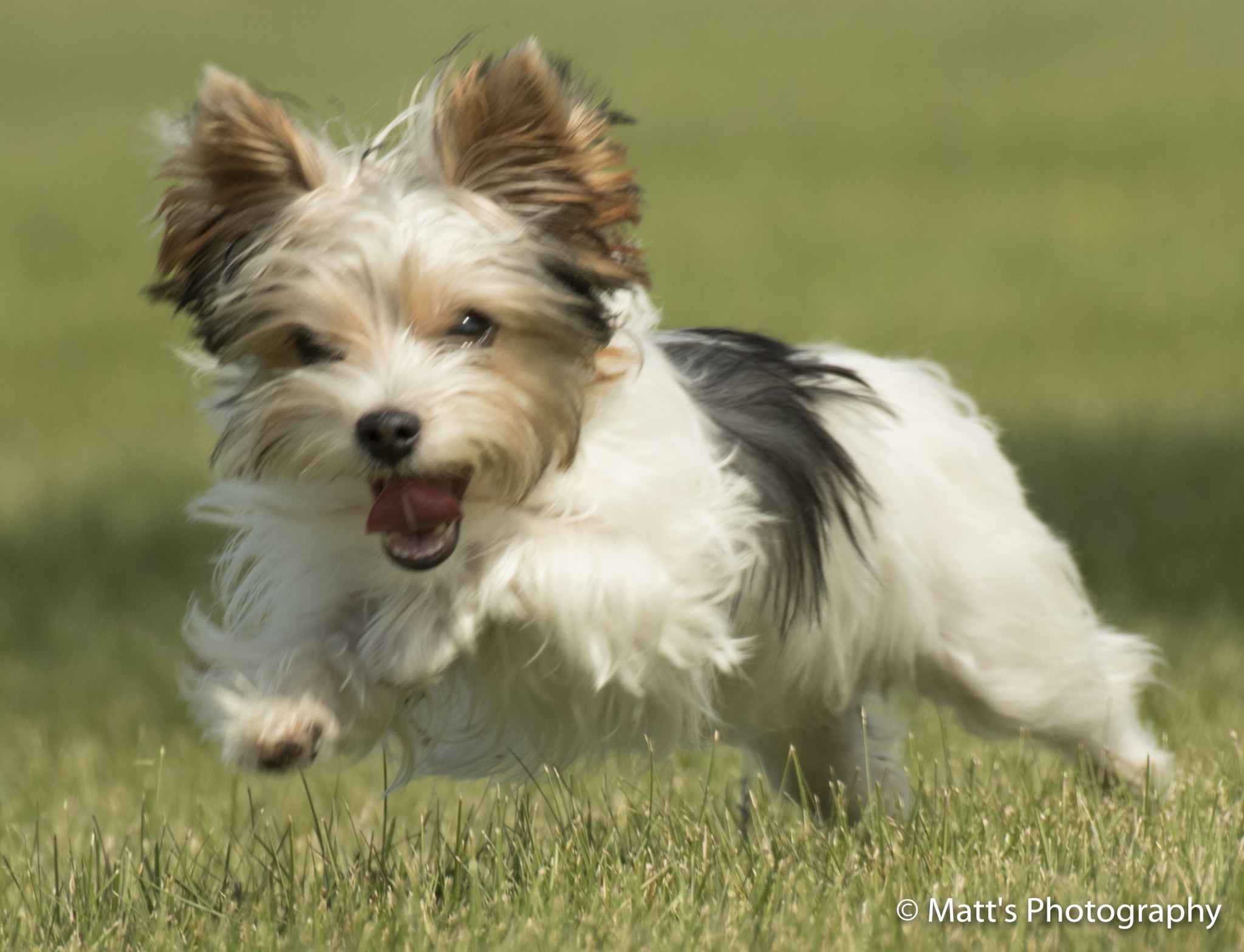 Snickers is an absolutely Gorgeous Yorkie, She is full of energy and loves agility. She is an amazing dog to work with, she retains whats shes been taught and wants to work. She is one of our great agility dogs, Starting to compete in 2018, she won't have puppies this year while she get her agility career started with her partner, Joel. Snickers has the beautiful Parti Yorkshire Terriers coat. She produces beautiful Parti and traditional puppies

Tallie is a Beautiful Parti Yorkshire Terrier female. She is a very happy easy going girl. Loves to play with her toys and carry them around, wages her tail all the time. She Produces Chocolate, Chocolate Parti, and Parti,
Little Halle Berri is cute as a button, she is the perfect pocket puppy! She rules the house with her might little size and loves to curl up on someones lap and get petted. Anyone who walks in the house is wrapped around her paw in seconds.
Snuggles is my wild Yorkie, she will run circles around any big dog! She is the most cooperative dog I have every worked with. She is amazing to train, she never gives up, maintains a great attitude and very lovable presents. We are in training together as agility partners, I am looking forward to a life time of competition with her. Breeding is in her future, this wonderful personality and temperament needs to be passed on to puppies. She is a Tia and Spud grand daughter and got the best of both of them.
Pebble is dark Chocolate Yorkie, playful, and the sweetest, happiest little dog you'll ever meet. She is always excited about life and loves to hang out with her dog and human friends. she loves the cats! She will be having her first litter of pups in 2018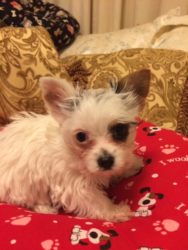 Polar Bear is my little baby, I have loved this dog from the day she was born. She is Elegant and super sweet, Loves to ride along with me to deliver puppies. She has a Gorgeous Parti color Yorkshire Terrier Coat. She loves to play agility, but are taking a break so she can raise a litter of pups this year 2018.
Eve, Beautiful, sophisticated, graceful Parti female Yorkie. Easy going, yet protective of her people. She will have puppies 2018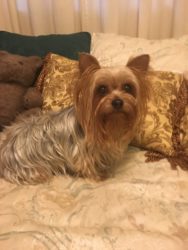 Honey Bunny, Traditional color female Yorkie. We acquired Honey when she was 2 1/2 years old from a friend, we feel so blessed to have been able to get this beautiful girl, She loves to go camping and adjusts so well to change, she love everyone she meets. She carries Chocolate and Parti and will have her first litter with us in 2018.
Puzzle is Joel's youngest Yorkie agility partner, they have just started training in 2018. This pup shows so much promise for agility. He is an easy go lucky little guy, loves to work. He is quit a thinker and know how to figure things out. He and Joel are having so much fun together and getting ready for competition 2019.
Sport Yorkie Updates
For anyone wondering about Gizzy, he is still competing and is going strong at 12 years old. He is still making great time and qualifies in TTB. Watch for his … Continue reading →
Berkeley is sold. call or text me for information 541-806-2060 … Continue reading →
Beautiful Sable Parti boy, text or email me in you are interested. He is very sweet and out going … Continue reading →
Emma is Sable, She is charting 5 pounds, Very sweet and cuddly. She carries party, and Chocolate. … Continue reading →
Congratulations to Tia and Barbara. Fantastic job, keep up the good work. You are a Awesome Team! … Continue reading →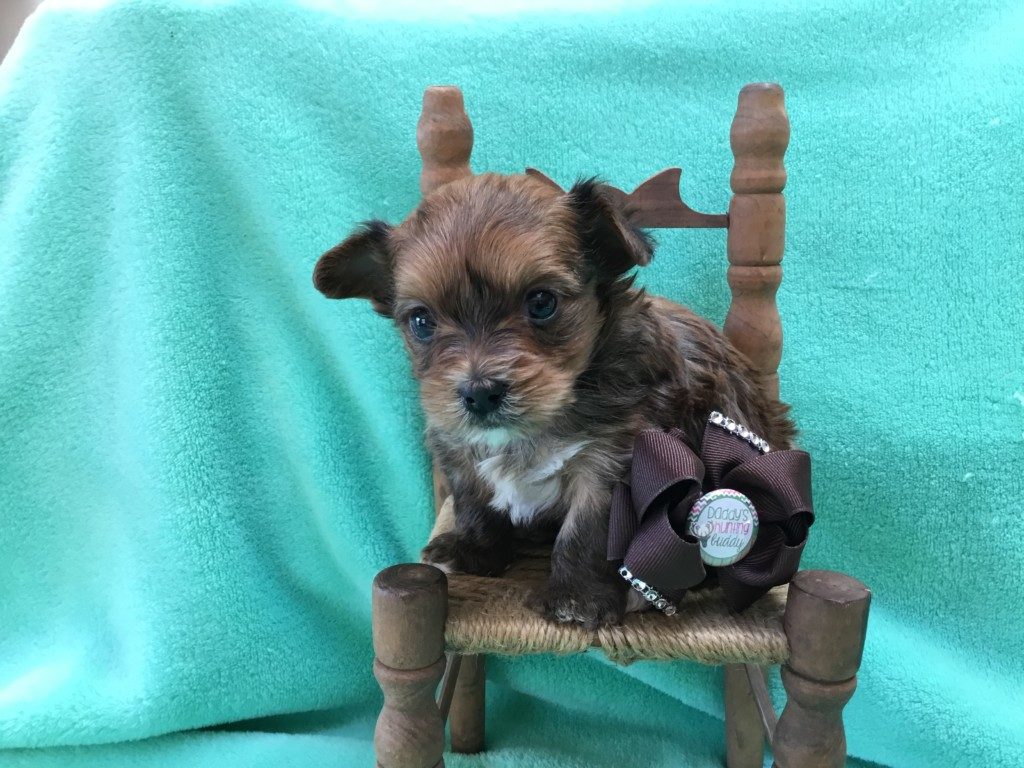 Mick is a Beautiful Sable pup, beautiful black nose, carries parti, chocolate, very out going and sweet, will be about 4 lbs … Continue reading →
Puzzle is a beautiful, cooperative, lovable little guy. He is started in his agility training and would loves kids. He would be a great family dog. He got a little … Continue reading →